Unlimited Logo variants are finally here
I'm happy to announce that we have finally added the ability to have unlimited number of logos. You can add any of the premade variants or make a custom one.
We also added support for PNG logos, although we still don't recommend them, you are always better off with a vector file, more detail on that here.
On top of that you can now customize the background color for the logo, this makes everything a bit more flexible, so you can choose to have a white primary logo, or just have a different background for any of the logos. The choice is yours.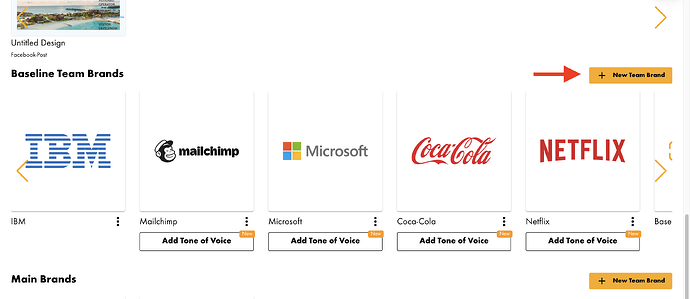 Team admins can create new brands
Team admins can now create new brands for the team, before only the owner could create new brands, which wasn't ideal. This should make things a lot easier for teams that manage a lot of brands.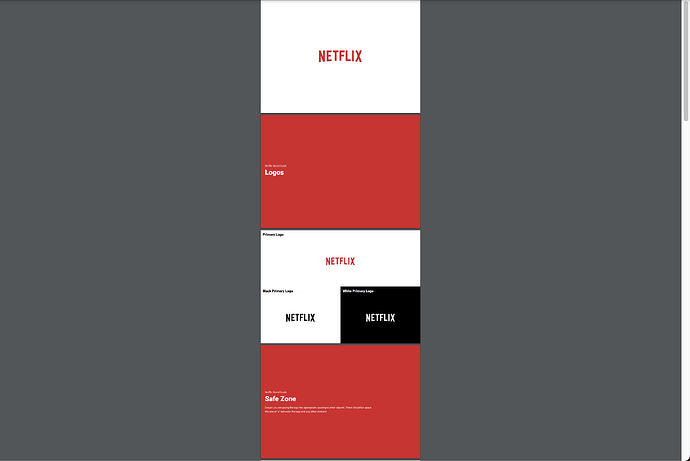 PDF Export is improved
We've improved the pdf export considerably, making it much less likely to appear broken or have blank pages. It's still in beta though so please send us feedback if things don't look quite right when exported.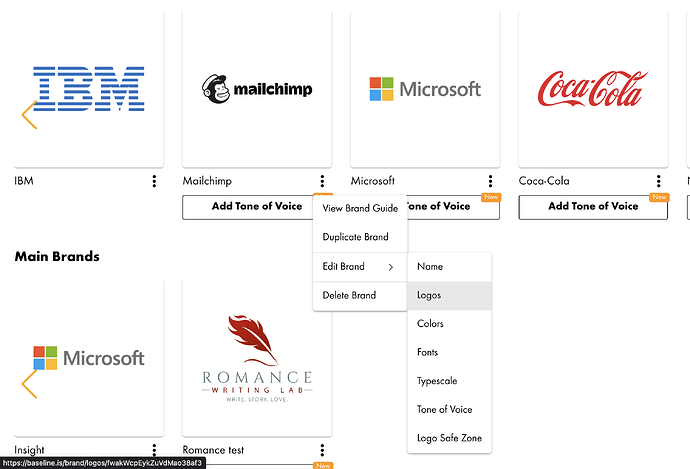 Quick links to edit brands
We've added quick links to go to each brand editing section. We plan on improving the brand editing experience even further in the future by showing steps and allowing you to finish the brand in the order you want.
---
Here is a list of all the recent changes:
New
Added Show and tell to forum Show & Tell - Baseline Community
You can select the background color for each logo
You can add unlimited logo variations
Designs out of sync with brand: Baseline will now check if a brand has been updated when viewing a design document and offer to re-apply the brand to the design.
Quick links to edit brand sections
Create a new brand for teams - Any brand you add to a team is not limited by your own user subscription plan. You can also create a brand directly for a team
Improved
Brand Guide export has been improved further fixing layout issues and adding title pages.
No Similar colors is now smarter and will detect the most used color in the logo, and lighten or darken it, to make the background.
Brand input for teams is now disabled for non-admins to avoid confusion since they can't add or remove brands.
Designs load a lot faster due to the refactoring of the logo system.
New on our blog